Technocity - Introduction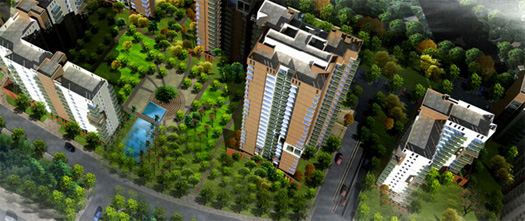 Proview present "Technocity Apartments at CHI-V, Yamuna Expressway, Greater Noida". It is on the intersection of the Expressway & Taj Expressway.Well Proportioned 35%, leaving 65% open green area.

Proview Technocity, a theme based residential project, is being constructed with a view to provide extraordinary comfortable homes. The modern lifestyle, hectic schedule takes a toll on our health, which in turn affects our efficiency to deliver the best.Today's scenario demands homes that strengthen us internally and externally to live powerfully. Understanding the need of the hour, PROVIEW TECHNOCITY is all set to come into existence to take care of you in every respect. We aspire to provide Vastu Compliance harmonized homes where wellness, aesthetic and space will be well synchronized. Located on the Corner Plot GH-9A, CHI-V, Expressway, Greater Noida of 10,000 sq.mtr. on the intersection of the Expressway and the Taj Expressway. The land has been allotted by The Greater Noida Authority.
LOANS APPROVED BY: