The Grande - Introduction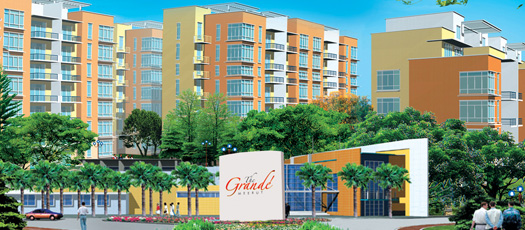 A premimum residential township, THE GRANDE promises to be a community designed for contemporary living in a heaven of peace & tranquility. The design approach is to unify a neo-classical architecture in a beautifully landscaped environment.

It will include superbly designed low-rise condominimums set admist beatuful landscaped gardens. A neighbourhood that will be defined by modern amenities, wonderful greenery, wide open spaces and an uplifting sense of safety, security and community.

THE GRANDE with acres of open area, will have beautifully landscaped public areas, planted parks, jogging trails and walkways. Enjoying outdoors is a part of everday life at THE GRANDE, where life floats everywhere. whether you prefer a quite picnic in a park or a family stroll in the evening, the choice is yours.
LOANS APPROVED BY: